barnsley council
now browsing by tag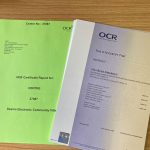 Congratualtions to 20 DECV learners who completed their OCR ICT Awards during lockdown!!! As ever, thank you to our Funders
Work with an experienced tutor and make the most of one-to-one / small group support with Accredited ICT training, searching for jobs, writing CVs and covering letters, completing applications, preparing for an interview, as well as information and help with Online job search and applications.
Contact: 01709 889880 / 07813022087 to book a place. DECV – Lifelong learning centre, Thurnscoe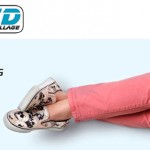 Our popular OCR Entry Level Award in ICT/Employability skills course is re-starting on the 25th November 2013.  Sessions (small group and where possible 1 to 1) will cover Word Processing, Internet, Email, CV preperation, Online Jobsearch, online applications and Universal Jobmatch.  You will also have access to an outreach jobcentre worker who can help with CV's, Job applications etc.
You must be unemployed to access this particular course which is funded by Barnsley Council.  There are only 40 places, so book quick!
Please contact Rory Garforth on 01709 889880 / 07813022087 if you wish to book a place, email info@decv.co.uk or pop into the centre.