outreach
now browsing by tag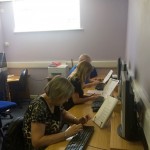 We are supporting many people living in the Dearne with all aspects of searching and applying for a job. People will be able to make the most of one-to-one / small group support with searching for jobs, writing CVs and covering letters, completing applications, preparing for an interview, as well as information on universal job match. There will also be the opportunity to take part in basic computer courses, accredited up to Entry level 3 with OCR.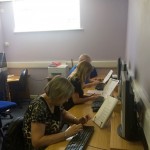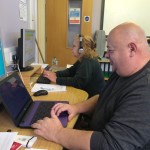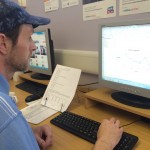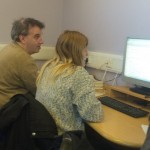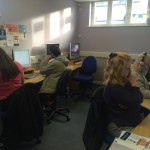 We offer Employability activities alongside our popular ICT programmes. Activities include:
Word Processing
Internet
Email
Spreadsheets
CV Creation
Application Forms
Interview Advice
Using Universal Jobmatch
Register with CV Library / Reed / Indeed / Moster
Careers Advice
Progression opportunities
Volunteering
The Young @ Heart Program offers sessions for older learners (55+) who want to get to grips with the latest technology.  Subjects Include Microsoft Office, Photography, Social Media, Online Shopping / Banking, Using Tablets, Smart Phones…..Please phone for availability.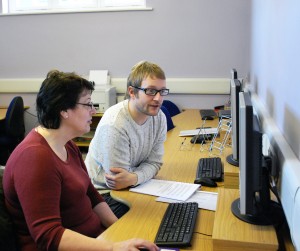 Monday (9-5) – Employability & ICT Workshop 
Tuesday (9-5) – Employability & ICT Workshop
Wed        (9-5) – Employability & ICT Workshop
Thurs     (9-5) – Employability & ICT Workshop
Friday    (9-5) – Employability & ICT Workshop 
Call Rory Garforth on 01709 889880 or 07813022087 to book a place or find out more information.  Alternatively email info@decv.co.uk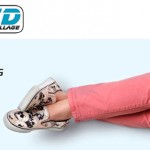 Our popular OCR Entry Level Award in ICT/Employability skills course is re-starting on the 25th November 2013.  Sessions (small group and where possible 1 to 1) will cover Word Processing, Internet, Email, CV preperation, Online Jobsearch, online applications and Universal Jobmatch.  You will also have access to an outreach jobcentre worker who can help with CV's, Job applications etc.
You must be unemployed to access this particular course which is funded by Barnsley Council.  There are only 40 places, so book quick!
Please contact Rory Garforth on 01709 889880 / 07813022087 if you wish to book a place, email info@decv.co.uk or pop into the centre.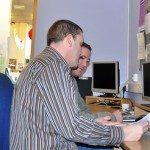 Community advisors for the job centre, working in partnership with DECV are now based in DECV's public Room (Monday, Tuesday, Thursday, Friday), offering advice to people looking for work and training.  As well as lists of current vacancies,  their role is to work out travel plans to help Thurnscoe people get to places of work, CV creation, calculate how you would be affected financially by take-up of a job and what impact this might have on benefits.
" Engaging with a wide variety of jobseekers, from those just seeking advice on a job application form to those seeking training or opportunities to develop work experience. One of the most important issues linked to recruitment and jobseeking is the rise in use of the internet.  Many jobs are only advertised online and often require CV's to be created and emailed online.  The partnership with DECV is working extremely well, with over 100 jobseekers gaining an ICT qualification and job search skills."    
For information and booking a slot call 01709 889880 / 01709 890001 or drop into the Library/DECV during normal hours, Monday to Friday (except Wednesday).