Thurnscoe Local History Group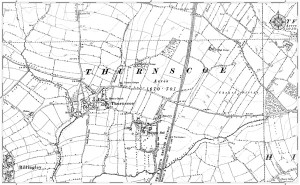 Aims:- To promote, record and archive local history in our area.  Deseminate information via exhibitions, talks at schools and venues in the locality.
Founded:- 1999/2000
The group has an extensive photographic archive, along with old documents, maps and drawings.  It promotes an annual history fair in Thurnscoe each Autumn and produces a calendar each year.
Special National days and celebrations are supported as and when thought necessary by photographic displays at the Rainbow Centre.
Talks are given on WW2 rations, WW2 defence of Sheffield and behind the Iron Curtain.  Also exhibitions on 40's memorabilia.
Correspondence should be addressed to The Secretary:-
(Email – jocad.oldbarn@talktalk.net)
The Old Barn
Hall Farm Court
Shepherd Lane
Thurnscoe
S63 0JS
The Thurnscoe Local History Group meets every Thursday Morning (10am-12noon)
Address:
Rainbow Centre
Houghton Road
Thurnscoe
Rotherham
S63 0JX
Membership Annual – £1.00
Weekly Attendance Fee – £1.50
All ages welcome, Ethnic background unimportant for membership.  We are a non political Organisation.  The group does not have Charitable Status.
Affiliated to:
Doncaster & District Heritage Association
Barnsley Heritage Association