OCR Entry Level 3 Award In ICT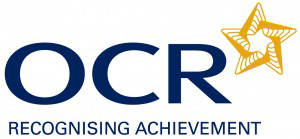 OCR Using ICT Entry Level Award (Entry 3)
Overview
This course designed to recognise students' practical skills in using information technology to carry out straightforward tasks in a range of vocational contexts.
The course is flexible and has unit-based approach, which allows students to work towards individual units.
There are four units available, with each unit focusing on a different use of ICT:
 Displaying information
 Searching for information
 Communicating information
 Producing graphs from numerical information
Using ICT Entry 3 is suitable for both pre- and post-16 learners and for those who are new to using ICT
and who wish to gain accreditation for newly acquired skills.
Specification aims
The aims of this specification are:
To develop students' practical skills in using common software applications for a purpose.
To develop students' ability to operate ICT equipment correctly and safely.
To develop students' confidence in the use of ICT.
To encourage progression to qualifications at Level 1 of the National Qualifications.
Framework by assisting in the development of the skills and knowledge that learners will need
to undertake further study.
Times
Please call on 01709 889880 to enquire about course availability